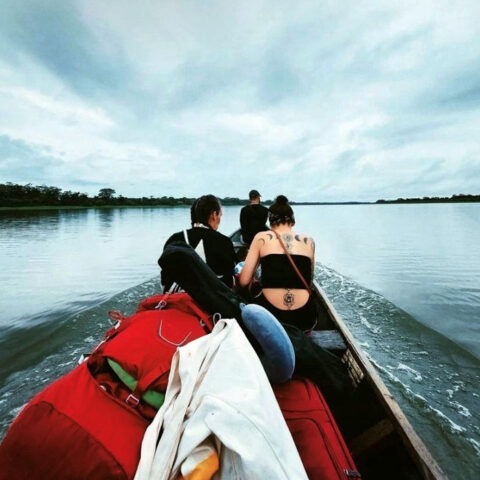 By: Jacqueline Neisz, Friends of the St. Clair River Intern
I have lived in the Blue Water Area of Michigan most of my life, so I have always felt a deep sense of connection to the land and waters here. The shorelines and banks of the St. Clair River and Lake Huron are where I call home. I have witnessed this area go through a complete transformation in the past 20 years, and I am so incredibly proud to say so. The restoration of the shoreline has been something so incredible to witness and even more incredible to be given the opportunity to support. Ever since I can remember, I have played and swam in these waters, I have gone fishing in these waters;, it is these very waters that have sustained my life. I am learning what it means to be a steward of these waters, to be in service of these waters.
I recently began my journey as an intern with Friends of the St. Clair River. This opportunity to learn from the water stewards in my own community and serve our watersheds has been such a gift. I truly feel this work of stewarding the waterways is the most important work in the entire world right now. It all starts with knowledge and wisdom, education and experience. It also starts with providing this knowledge and wisdom, education and experience to the younger generations. It is a priority to teach our children and their children why this work is so important. This is one of the many reasons I am so grateful to be a part of Friends of the St Clair River; this organization provides so many hands-on educational opportunities for our children; they are the future stewards of the Great Lakes.
Last summer the Indigenous people of Peru, the Quechua people, opened my eyes to the importance of connecting with and honoring the waters through ceremony and song. They taught me that water is life, water is living and breathing just like you and I, water listens and water provides. Water holds the memories of a life that existed far before we did. The Quechua people taught me the power of praying to the water and the importance of giving offerings to the water as well. As my body emerged out of Lake Titicaca during a rebirth ceremony, I experienced first-hand how water has the ability to cleanse more than just our physical bodies, but our emotional and energetic bodies as well. Thank you to the Quechua people who shared so openly with me. My life is forever touched.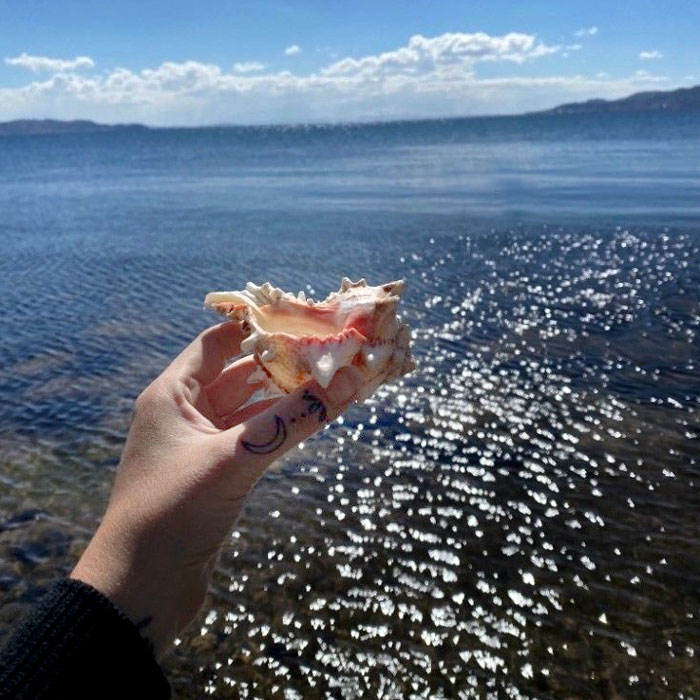 On June 21st, the Summer Solstice, Friends of the St. Clair River hosted a sculpture dedication and Giitigan (Anishinaabe word for garden) planting ceremony. It was so special to be present for this as local Anishinaabe people spoke on the importance of clean water and sang and drummed their sacred water songs to the St. Clair River. It was amazing to see how many people showed up for this community gathering. It is actions and experiences such as this that really give me hope; hope for the future generations and hope that clean blessed water will be accessible to all. Holding the space for Indigenous people to share their traditions and wisdom feels like the greatest honor and feels extremely important as we are learning to walk this path of stewardship together. I know I still have a lot to learn, and even more to unlearn. However, at this moment, I am feeling so extremely grateful, immense gratitude to all who have shared their knowledge and traditions with me in hopes of ensuring clean pure water remains available to all beings in all corners of the world.
I will continue to spread these messages, thank you.
Jacqueline Neisz is an intern with Friends of the St Clair River as well as a Registered Nurse at the Blue Water Hospice House. Her love of the waters and land here in Michigan have inspired her to deepen her role of stewardship in the Blue Water Area.