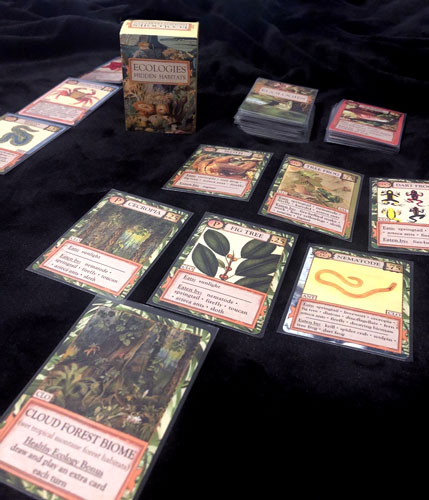 When the cold dreary weather of winter sets in, many would rather stay indoors than hit the hiking trails, leaving us longing for that connection with nature and time with others. However, who's to say we can't bring that indoors with us? Board games have made a comeback the past few years. Thanks to that resurgence, we are seeing a much wider variety of themes represented and that includes more environmentally-themed games; games that let you hike trails, build food webs, adapt to the ecosystem, go birding, and so much more.
Stay warm this winter and join Friends of the St. Clair River to play these and other fun eco-games at our Wild Green Winter Game Nights series, hosted with Border Keep Games in downtown Port Huron, January 28, February 25, and March 25 at 7pm. View more info here
Ecologies: explore wildlife
1-6 players, ages 12+ (8+ simplified rules)
Ecologies, a card game created by a biology teacher, allows players to explore wildlife interactions in many different types of ecosystems. Players collect different biomes from around the world and build food webs, learning about different organisms' diets as they work towards building a healthy ecology. The Victorian-style art provides a beautiful aesthetic for this educational but competitive game. Click HERE to purchase Ecologies
Evolution: discover natural history
2-6 players, ages 12+
In Evolution, the goal is for players to help their species adapt to survive the environment so they don't go extinct. Players develop their species to eat as much food as possible, whether that be by becoming a carnivore or evolving traits to protect themselves from carnivores. This game provides a great understanding of the pressures organisms actually go through to evolve and adapt to their environment for survival. Click HERE to purchase Evolution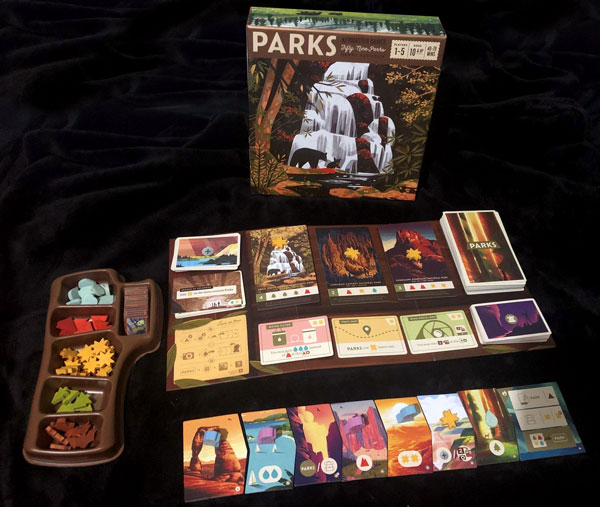 PARKS: hike the trails
1-5 players, ages 10+
PARKS is a board game that highlights the beauty of U.S. national parks. Players hike trails through four seasons, gaining resources and gear, taking photos, and visiting national parks as they go. Grab some friends to hit the trails together and become immersed in the mystical illustrations of each U.S. national park. Click HERE to purchase PARKS
Lydia is the Environmental Field Technician for Friends of the St. Clair River and has a passion for creating diverse ways to educate others about the world around them.