Two Sisters Raising Consciousness About the Environmental Needs of Our Time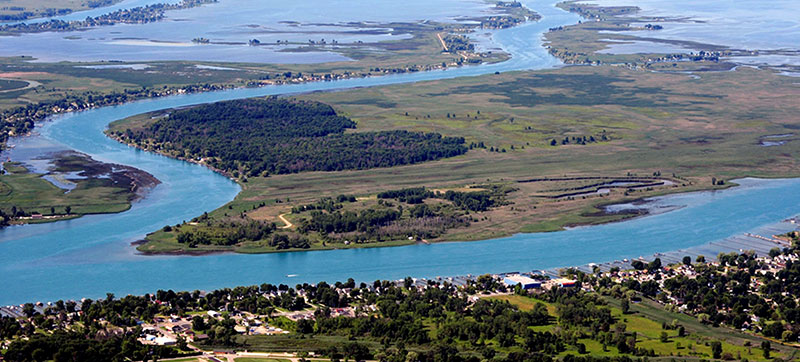 Opinion-Editorial by: Concepcion Gonzalez, S.M.R. and Veronica Blake, S.M.R.
Friends of the St. Clair River periodically highlights guest editorial pieces. The content contained in guest articles does not necessarily reflect the opinions of Friends of the St. Clair River.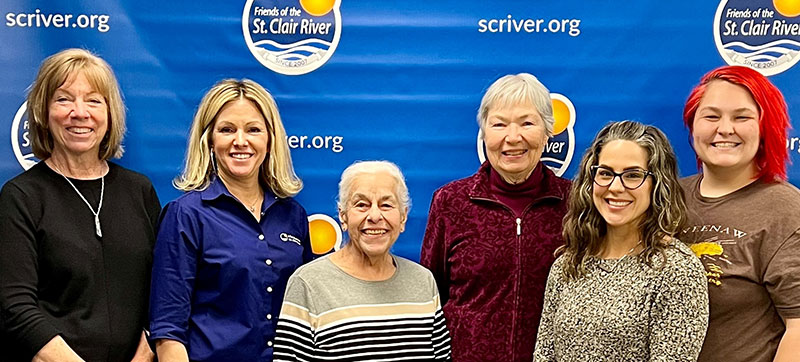 Sister Veronica Blake and I, Sister Concepcion Gonzalez, came to Port Huron in the summer of 1987. We had worked in parishes in central Texas for three years. The people were wonderful. At same time, we felt very far from our Religious Sisters so we began looking for a place closer to them where we could be of service. The diocese of Detroit was advertising an opening for an "Hispanic Outreach Minister" in Our Lady of Guadalupe Mission in Port Huron. I applied for the job and received an invitation to come for an interview. Neither of us had ever been to Port Huron but at that time we had a large community in Detroit.
After the interview in May with the priest and Parish Council, I was happy, and they appeared to be happy. A few days later I received a letter offering me the job. At the beginning of July, we arrived in Port Huron driving a small U-Haul, plus Raggles our cat with car in tow.
Both of us were very aware of the rapid deterioration of ecosystems. We had learned that chickens spent their short lives in minuscule holdings where they could not even turn around. We knew that if beef consumption was reduced more grain would be available to people facing malnutrition. When Veronica told her brother we were moving to Port Huron, his first words were: "Be careful, the fish of the Great Lakes are covered in tumors and cannot be eaten!" It was the famine in Ethiopia in the late 80's that caused us to make the final decision to become vegetarians. It was our small way of responding to the damage humans were doing to earth and all its dwellers.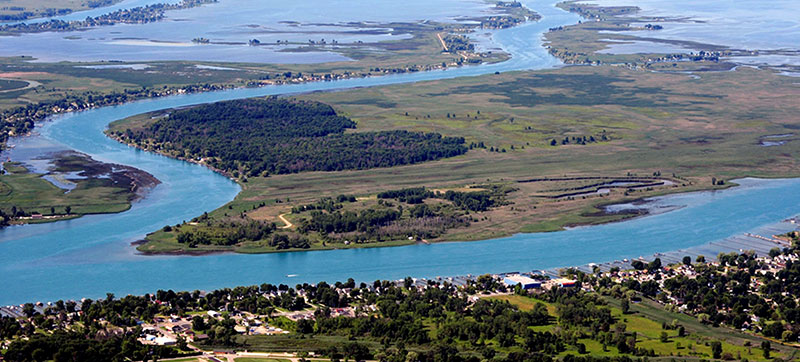 A couple of years later Veronica, who had been working at Catholic Social Services as an Older Adults Counselor, began her master's degree in Social Ecology at Goddard University in Vermont. Both of us made multiple trips to Port Burwell, Ontario where the Redemptorists had a retreat house on the shore of Lake Erie with a wonderful library rich in books on ecology. There we met Thomas Berry, one of the first North American Catholic theologians who highlighted the connection between environment, faith, theology, and everyday Christian living. As a result of all this we realized that we were being called to a new ministry. A ministry focused on raising consciousness about and responsiveness to the environmental needs of our time.
We are members of the Congregation of the Sisters of Mary Reparatrix, founded in Strasbourg, France in 1857. Traditionally, our sisters have been engaged in ministries like spiritual accompaniment, guiding persons on retreats, and living and serving among the poor and marginalized in the Americas, Africa, and Europe. We seek to "Manifest the tender love of God everywhere and always."
Given all we had learned about the crises Earth was facing, we realized that we sisters were being called to help repair the damage done to the planet. We took time to think, pray, and to draw up a proposal to present to our sisters in the U.S so that we could begin our new venture, one in which we hoped to help heal Earth's suffering. After a bit of time, it was approved. Our US Region bought a simple house on South Boulevard in Port Huron which had room for gathering, and two extra bedrooms where people could stay overnight for up to seven days spent in reflection and conversation. We named it "Full Circle EcoHouse of Prayer." It opened in 1991. In 2001 the Region bought the house next door to provide more space for classes, workshops, and extended retreats. We never kept count of how many people of all ages and diverse backgrounds participated in and offered programs. We know that we met the best people ever! Including some children 8-12 years of age who formed S.W.A.M.P, Savers of Wetlands and Marshy Places, which continued for many years. Like many young people today, they are the ones who will safeguard Earth for the coming years.
In 2018, our group of sisters in the United States began planning for our future. During that process we realized that we cannot cling to the past as much as we might love it. As a result, we moved to a small house where we and others continue to offer spiritual direction and workshops related to ecology. We study and learn from new theologians, scientists, poets, etc. to expand our horizons. We hope that the Bioregion Reparation Fund our Region began in 2018 through the Community Foundation of St. Clair County will continue our work and do much to help sustain the beautiful watersheds of our area.
Veronica Blake, S.M.R.
Born and raised in New York City, Veronica worked as an RN for two years before becoming a religious sister. Since then, she has served in New York, Ohio, Texas and Michigan in a variety of ways. A master's degree in Social Ecology and ministry at Full Circle have allowed her to contribute to sustaining this beautiful spot of Earth.
Concepcion Gonzalez, S.M.R.
Concepcion was born in Camaguey, Cuba. In March 1961, she left Cuba to visit family, but because of the invasion of the Bay of Pigs, she was unable to return and so spent several months in Miami. In August she traveled to Colombia to join the novitiate of my congregation. She lived for several years in Colombia, Spain, Peru, France, and finally came back to the U.S. in 1987. Concepcion has a bachelor's degree in Pastoral Theology.