By: Christy Ellery, Science Communication Intern
The 16th-century term "green lawn" refers to a managed grass space on the property of the elite who could invest in maintaining a manicured green turf. As urban and suburban life expanded, this conceptual lawn monoculture soon became the standard to uphold and prove a common civic virtue and moral value to society. Achieving such a green lawn uses a substantial amount of harmful pesticide and fertilizer, watering and mowing to maintain a weed- and pest-free aesthetic. Therefore, the impact of this process is detrimental to the environment. The traditional uniform green lawn still being practiced and enforced today significantly contributes to a diminishing climate and does not align with Stormwater Best Management Practices (BMP).
Traditional grass monoculture interrupts and damages the flow of a biodiverse ecosystem, resulting in a restriction of a healthy system mother nature intended. In fact, the Michigan Department of Environmental, Great Lakes, and Energy (EGLE) defines a "proper lawn" as a system that prevents erosion and nutrient runoff, reduces pesticide, fertilizer, and water applications, and improves water infiltration. Contrarily, this definition of a "proper lawn" does not support the traditional "green lawn" being practiced routinely in all our neighborhoods.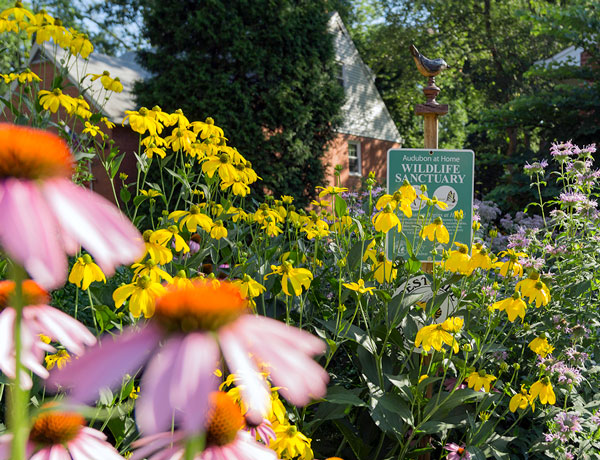 A holistic approach can sustain a proper lawn using native plants that offer a low-maintenance strategy. A low-maintenance sustainable model is also referred to as Stormwater BMP. A few of the many benefits gained by this holistic system consistently strengthen your properties' natural ecosystem preventing erosion and the biodiverse breakdown and protecting wildlife and its habitat and crops by a method called insect pest control. In addition, it will save the greens in your wallet as the benefits of implementing a sustainable natural lawn are endless, according to Creating Sustainable Landscapes, LLC.
Due to a climate change crisis, Michigan has warmed two to three degrees in the last century. After this year's rainfall and excessive flooding, these other climate change effects are apparent and becoming more frequent. More flooding on your property means more pesticide and fertilizer runoff leading to potential algae blooms in nearby lakes and rivers along with other problems. Implementing a sustainable approach that aligns with stormwater runoff management intercepts rain, increases infiltration, slows and filters flow, facilitates evaporation, captures and redirects water for irrigation, and reduces flooding and emergency overflows.
These models that can provide implementation around your property include riparian buffers, rain gardens, permeable surfaces, and rain barrels. Applying these techniques will redirect sediment from stormwater drains to enhance the ecosystem. For example, creating native plant rain gardens with larger root systems to catch and absorb the access runoff is tolerant of Michigan's extreme weather pattern and requires less maintenance. As a result, it minimizes the flow into the stormwater drains or local watersheds that drain into the St. Clair River, carrying potential pollution and contaminants.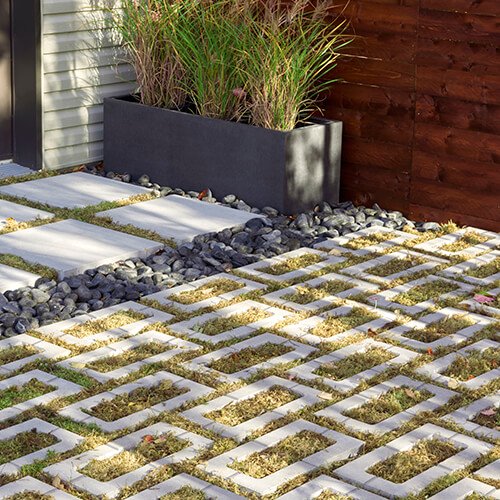 Using a diverse rooting system from native trees and plants works as a filtering system supporting a more significant carbon sink, absorbing carbon dioxide for nutrients into the roots and soil that would otherwise go into the atmosphere warming the temperature. Ultimately, fighting climate change by contributing to healthier air quality. Another source of soil nutrients is leaving the grass clippings and mulched leaves on your lawn or mulch around the trees to enhance holistic growth. Surprisingly, according to EGLE, removing unwanted grass and leaves increases fertilization by 25 to 50 percent.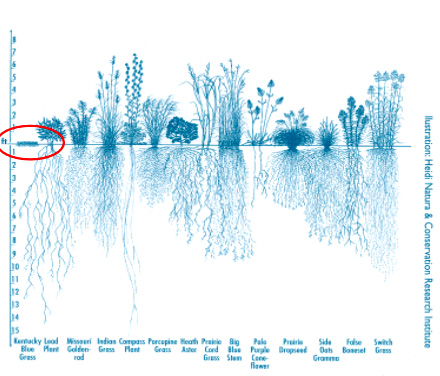 Blue Watershed News explains how using rain barrels to catch non-potable water (non-drinkable water) from your gutters can eliminate stormwater runoff for a source of plant irrigation. The protection and conservation of St. Clair County waterways are essential for preserving their quality. Catching water as the rain falls gives you a chance to show your love and stewardship to the area. Although it can seem overwhelming, it can be fun and rewarding to find creative solutions to catch the access water around your property one small step at a time.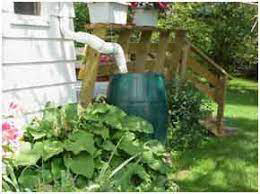 Christy Ellery is working towards her bachelor's degree in sustainability management focused on environmental economics & project management. She plans to implement a lifetime of ideas that aid in changing the paradigm of conventional practices through integral modeling solutions such as LEED Certification and Lean and Six Sigma Management. When she isn't targeting sustainable development goals, she enjoys spending time with her beagle, friends, and family, trying new recipes, and exploring nature's aesthetics in this beautiful world.

References
Creating Sustainable Landscapes, LLC. (n.d.). Creating sustainable landscapes.
Creating Sustainable Landscapes, LLC. https://www.creatingsustainablelandscapes.com/
Czarnik, E. (2012, August 8). Sustainable lawns grow roots in metro Detroit. C & G Newspapers
https://www.candgnews.com/news/sustainable-lawns-grow-roots-metro-detroit
Evans, M. (2019, August 12). How to turn your backyard into a carbon sink.
GlobalLandscapeForum.org. https://news.globallandscapesforum.org/38003/
Jurs, K.O. & Faust, S.J. (2009). St. Clair River Blueway Vision. St. Clair County Health Department.
http://www.stclaircounty.org/newsletter/
Landis, J. (2013, January 31). Going native can be a smart choice for Michigan landscapes.
Michigan State University. https://www.canr.msu.edu/resources/