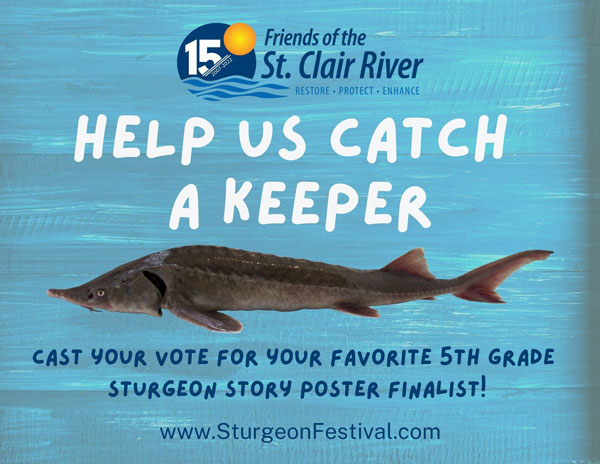 Sturgeon Story Contest – Help Us Catch a Keeper!
Each year, students who participate in our Sturgeon Science School presentations are challenged to submit an entry that showcases their knowledge of the threatened Lake Sturgeon by means of art, song, or poetry. We've narrowed over 300 entries down to 13 finalists and need your help selecting the final three winners! Vote for your favorite Sturgeon Story Poster by virtual donations or in person with pocket change during our Blue Water Sturgeon Festival on June 4 from 10am to 2pm. Winners will be formally announced at 3pm during the festival, and winners do not need to be present to claim their prize. Vote as often and as many times as you like!
Fill out the form below to vote for your favorite! Or if you prefer to vote in person with pocket change, the posters will be displayed at Blue Water Sturgeon Festival on June 4 from 10:00am - 2:00pm.
Funds raised from voting support our annual Sturgeon Science School program to provide hundreds of 5th grade students with a free lake sturgeon experiences in the classroom and aboard The Huron Lady. Thank you for your support of these 5th grade students and our educational programs!
Friends of the St. Clair River is thrilled to announce the winners of our 8th annual 2021 Sturgeon Story Poster Contest!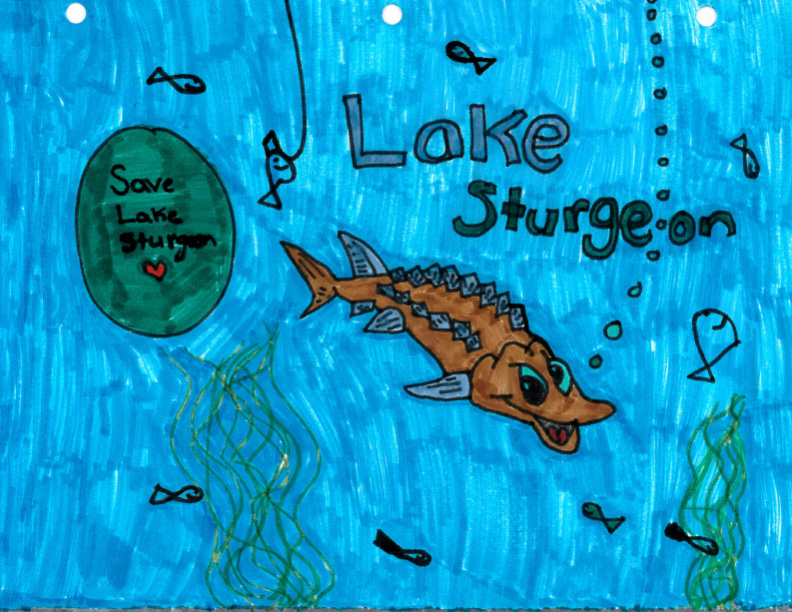 Alexandra Gabler
Belle River Elementary
---
Grand Champion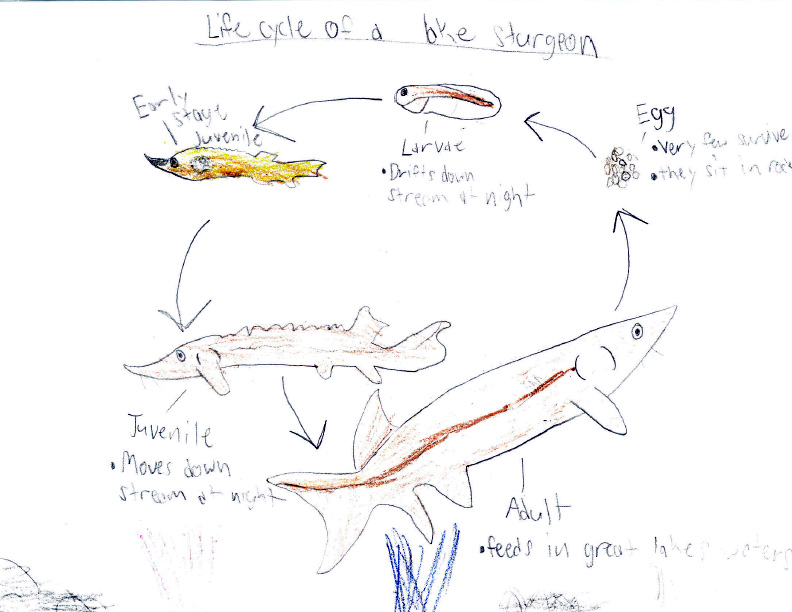 Cooper Stringer
Algonquin Elementary
---
Educational Excellence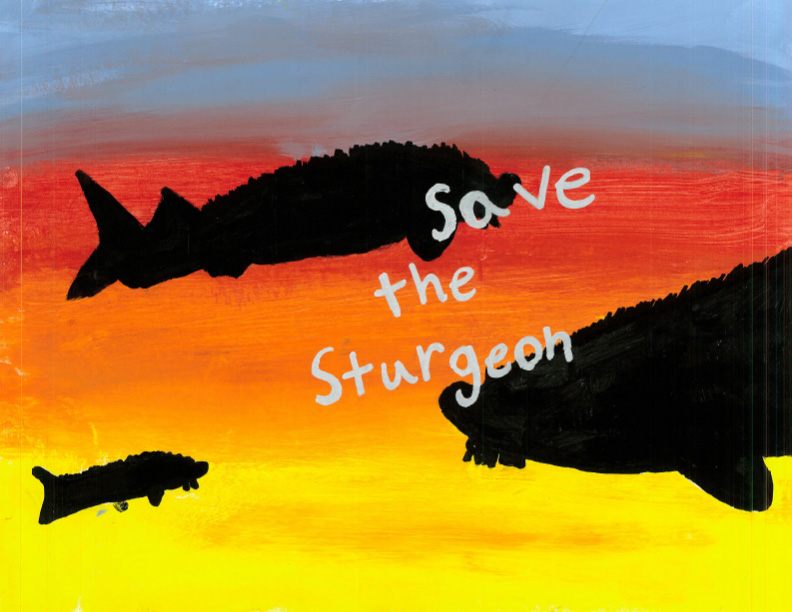 Mia Stepanenko
Algonquin Elementary
---
Artistic Appreciation
After receiving over 300 Sturgeon Story Posters in spring 2021, our judges narrowed down entries to 14 finalists, all of which were displayed at our Blue Water Sturgeon Festival in June, Sturgeon Full Moon Lighthouse Climb in August, and collectively on our website. Voters were encouraged to vote for their favorite stories with in-person and virtual donations. Over $500 was raised from 100 voters and will be used to further our mission to fund free Sturgeon Science School experiences for fifth grade students across St. Clair County. Each of the three winners will receive a $50 gift card and all 14 finalists will be featured in our upcoming 2022 calendar. Since we launched Sturgeon Science School in 2012, 700 poster entries have been received from fifth graders sharing their Lake Sturgeon story through visual art, technical drawings and creative writing.