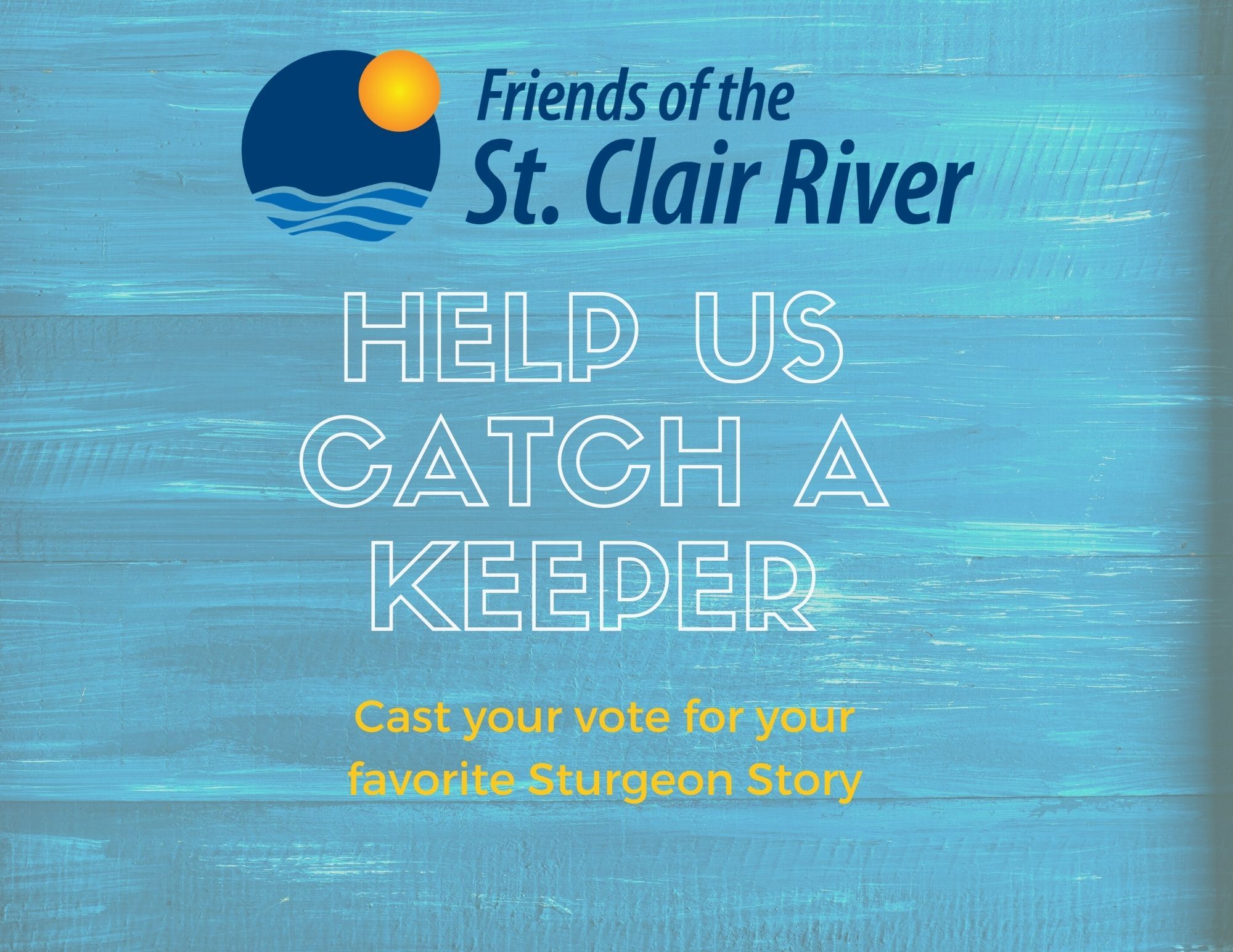 Help Us Catch a Keeper!
We received 275 Sturgeon Story posters this year and have narrowed it down to 14 finalists. Now we need you to help us catch a keeper! Our Sturgeon Story Contest is an annual competition between St. Clair County 5th grade students where donations count as "votes" to help determine the winner of our contest. Winners will be announced on Sunday, August 22 at the Sturgeon Full Moon event at Lighthouse Park in Port Huron. The top three vote getters (based on funds raised) will each receive a $50 gift card. All finalists will have the chance to see their art in our 2022 Lake Sturgeon calendar featuring past and present Sturgeon Story contest winners. Thanks to St. Clair-Detroit River Sturgeon For Tomorrow for sponsoring the calendar and prize packages!
Fill out the form below to vote for your favorite! Or if you prefer to vote in person with pocket change, the posters will be displayed at the following locations:
The Huron Lady Dock - Port Huron • June 4, 12:00-5:00pm
Lighthouse Park - Port Huron • August 22, 6:00-8:00pm
Funds raised from voting support our annual Sturgeon Science School program to provide hundreds of 5th grade students with a free lake sturgeon experiences in the classroom and aboard The Huron Lady. Thank you for your support of these 5th grade students and our educational programs!