Friends of the St. Clair River is thrilled to announce the winners of our eighth annual 2021 Sturgeon Story Poster Contest!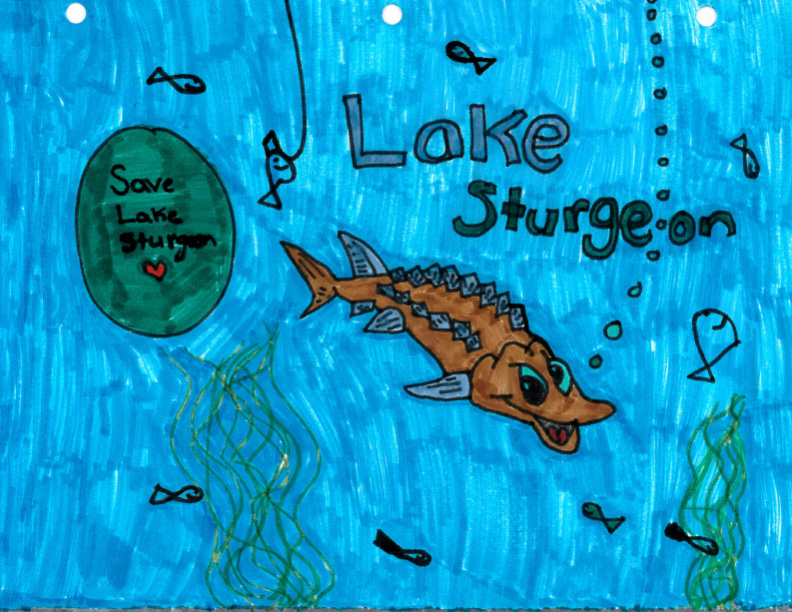 Alexandra Gabler
Belle River Elementary
Grand Champion
---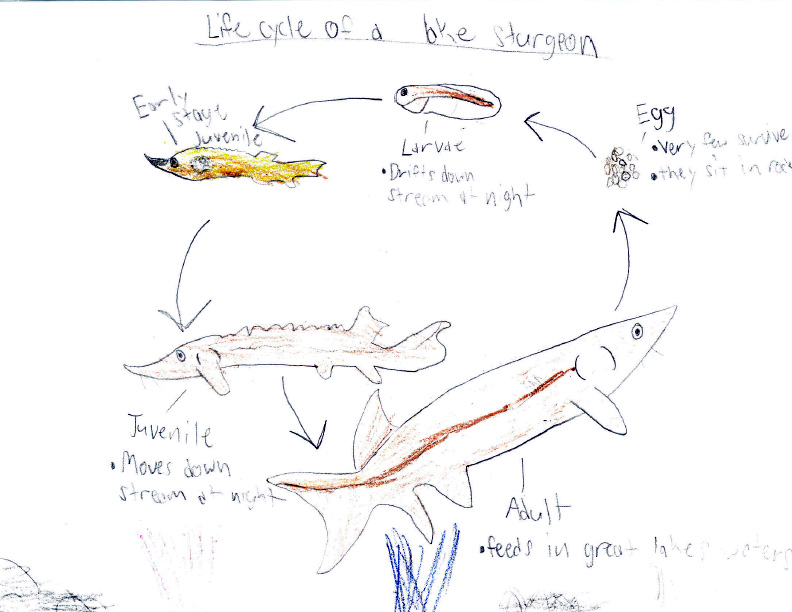 Cooper Stringer
Algonquin Elementary
Educational Excellence
---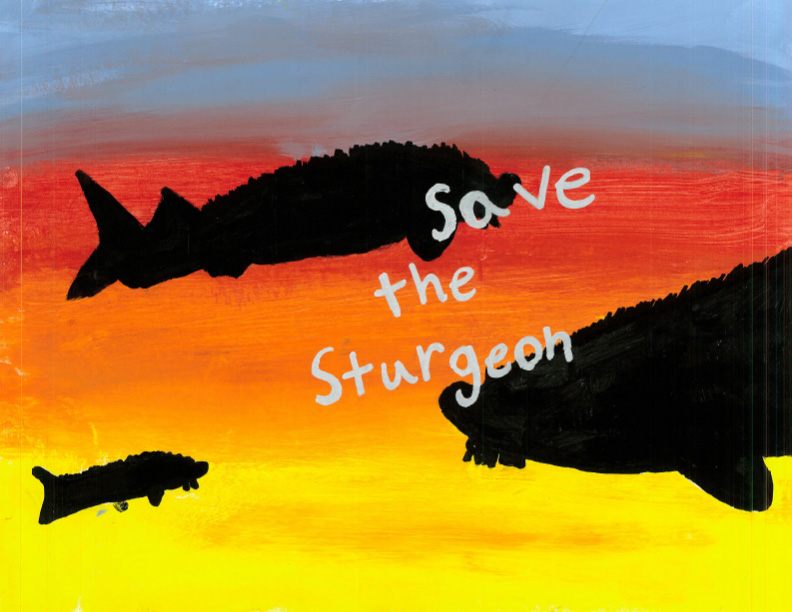 Mia Stepanenko
Algonquin Elementary
Artistic Appreciation
---
After receiving over 300 Sturgeon Story Posters in spring 2021, our judges narrowed down entries to 14 finalists, all of which were displayed at our Blue Water Sturgeon Festival in June, Sturgeon Full Moon Lighthouse Climb in August, and collectively on our website. Voters were encouraged to vote for their favorite stories with in-person and virtual donations. Over $500 was raised from 100 voters and will be used to further our mission to fund free Sturgeon Science School experiences for fifth grade students across St. Clair County. Each of the three winners will receive a $50 gift card and all 14 finalists will be featured in our upcoming 2022 calendar. Since we launched Sturgeon Science School in 2012, 700 poster entries have been received from fifth graders sharing their Lake Sturgeon story through visual art, technical drawings and creative writing.