Keep Your Holidays Clean & Green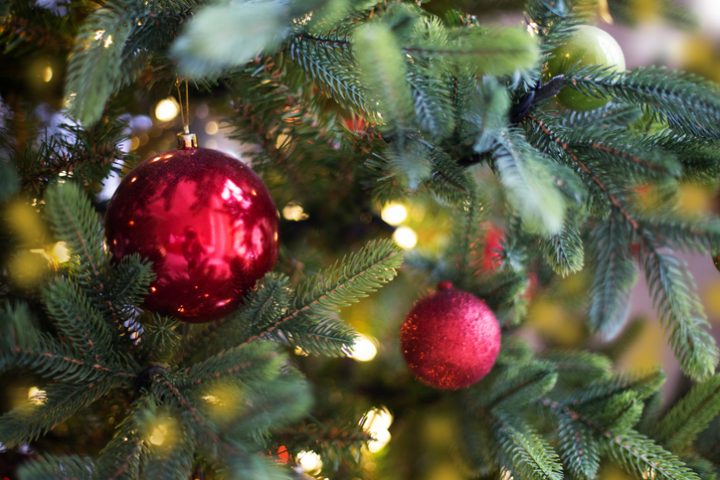 We love this time of year to gather with our family and friends. With parties and celebrations galore, it's a fantastic way to reconnect and reflect on the past year. With minimal effort, your celebrations can model sustainable practices for your guests and be a way to show love to our St. Clair River watershed. (What's a watershed? Click here to find out!)
Follow these tips to help keep your gift-giving, celebrating and decorating clean and green!
Green Gifting
Give experiences instead of material things. Movie tickets, museum or zoo memberships, and classes or lessons make great gifts.
Donate money to a non-profit or symbolically adopt an animal in a loved-one's name. Friends of the St. Clair River offers opportunities for you to make a tax-deductible donation or adopt a sturgeon.
Give gifts that help others keep it clean. Stainless steel water bottles, reusable straws and cloth shopping bags are great ways to help someone take steps towards a more sustainable lifestyle. If you are crafty, you can make reusable utensil rolls to make it easier to ditch single-use plastic silverware.
Use reusable materials to wrap gifts. Personalized Santa sacks work for younger kids and eliminate excess waste. Older kids and adults appreciate gifts presented in reusable bags or totes.
Sustainable Celebrations
Skip the disposables! If you do not have enough tableware, ask friends and relatives to lend you some. If your extended family regularly hosts large celebrations, purchase an inexpensive set (or find one at a resale shop) to share and reuse. If disposables are the only option, look for biodegradable options.
Use natural items in your decorating. A table scattered with pine cones or acorns can be just as inviting as glitter or sequins.
Serve as much locally sourced, sustainable food as possible. We know this is a challenge during Michigan winters. Taste the Local Difference is an excellent resource for locating local ingredients all year round.
Cleaning your "Clean Up"
Involve the whole family in sorting things that can be reused or recycled. Plastic food containers can be reused for storage. Greeting cards can be saved for craft projects. Cardboard shipping boxes can be saved and reused or broken down and recycled.
When it's time to take down your Christmas tree, don't just put it on the curb (unless your municipality collects them for mulch). Chop it up to use for firewood or mulch. Click here to learn more about what you can do with your tree and to learn how Christmas trees are being used in habitat restoration projects!
Have lights that no longer work? Switching to LEDs? Don't just throw out your old lights. They contain valuable materials that can be reused. Working lights can be donated to an organization like Goodwill. Some local municipalities may collect non-working lights for processing but they can also be shipped to HolidayLEDs. Check with your friends and neighbors before shipping to save on shipping costs.
Friends of the St. Clair River wishes you a wonderful holiday season. We hope you find ways to embrace our Holiday Clean and Green tips into your gift giving and celebrations this year. We can all take steps to #KeepItClean any time of year!