Local Leaders Support Environmental Conservation
St. Clair County Commissioner Chair Jeff Bohm and Port Huron Mayor Pauline Repp raise funds with sturgeon-naming contest
May 22, 2022 Update: It was a close contest between Port Huron Mayor Repp and St Clair County Commission Chair Bohm, but in the end we have a winner! We are thrilled to announce Port Huron Mayor Pauline Repp won the privilege to hand-release their namesake baby Lake Sturgeon back into the waters of Lake Huron during the Blue Water Sturgeon Festival on June 4! This is significant because this is the first time the public has been granted permission to participate in helping return sturgeon to their spawning grounds in the St. Clair River. Thank you to both our leaders for their good-natured support of this "friendly competition" and to all who "voted" with generous donations in the name of local environmental conservation!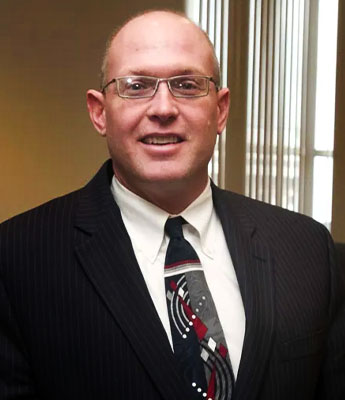 Jeff Bohm
---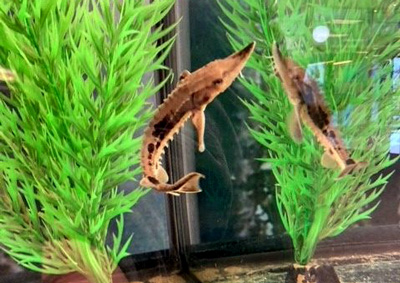 Will I be named Jeff or Pauline?
Who will release me in Lake Huron? YOU decided....PAULINE!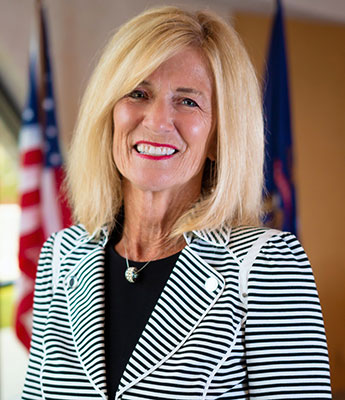 Pauline Repp
---
Two baby Lake Sturgeon currently reside in an aquarium in our office. Not for long! At the ninth annual Sturgeon Festival on June 4 at the Fort Gratiot Light Station Park, the sturgeon will be hand-released into the waters of Lake Huron. This year, two local leaders have agreed to provide their names to these special sturgeon! St. Clair County Commissioner Chair Jeff Bohm and Port Huron Mayor Pauline Repp had a "friendly competition" to have the sturgeon named after them and in turn be given the honor to release the sturgeon. The public voted on whether the sturgeon should be named Jeff or Pauline by donating to the Friends of the St. Clair River in increments between $15 and $150.
We wanted to do something fun and unique in our 15th year as an organization, and also, it is our first time caring for this threatened species. We know the Mayor and the County Commissioner Chair value the health of our environment and want to protect it for the next generation. We appreciate they agreed to this fun contest in honor of restoration work taking place in the St. Clair River.
All funds go towards supporting Friends conservation and education work.  The winner will hand-release the baby sturgeon during Sturgeon Festival!