In early March, we observed Invasive Species Awareness week. The purpose was to raise awareness of the threat of invasive species and what people can do to prevent their spread.
For those of us working in the field, we are always aware and on the look out for terrestrial (land-based) and aquatic invasive species. An invasive species can be any kind of living organism that is not native to an ecosystem and causes harm. They can harm the environment, the economy, or even human health. The Midwest Invasive Species Information Network (MISIN) lists over 400 individual species of plants, animals and diseases currently considered invasive in the Midwest. Here in St. Clair County, we commonly encounter Japanese Knotweed, Multiflora Rose, and Phragmites in the habitats we manage.
I am often asked how all these species found their way here. The simple answer is… people. In the absence of humans, species are confined to their range by natural barriers such as mountains or deserts. For as long as people have been moving around the planet, they have been intentionally or accidently moving plants, animals and diseases with them.
Rapidly advancing technologies during the late 19th century and early 20th century increased the rate and number of species being introduced into new areas. The Erie Canal is an excellent example of a technological marvel that facilitated the movement of goods and people from the Atlantic Ocean to the Great Lakes. The Erie and Welland Canals, along with the St Lawrence Seaway, exponentially increased the number of invasive species in the Great Lakes. Not only are species able to make their own way through the canals, these projects facilitated the movement of ocean-going vessels into our inland fresh waters.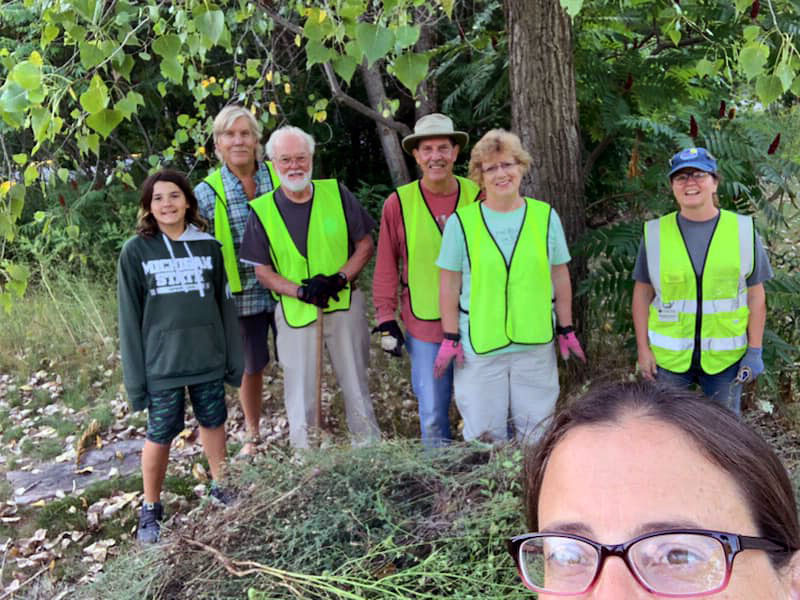 What can we do now? Follow these tips to help prevent the introduction of new species and slow the spread of those that are already here.
Learn to recognize common invasive species and report them using the MISIN app. Check out https://www.misin.msu.edu for more information about MISIN.
Add more Michigan native plants to your gardens and landscaping. Michigan native plants best support our native pollinators and wildlife, and they're beautiful, too!
Don't move firewood. Support local firewood producers and buy firewood for camping once you arrive at your campsite.
Volunteer with us to assist with the removal of terrestrial invasive species in our weekly, monthly and seasonal stewardship projects at high quality natural areas and parks.
If you are a boater, follow these simple steps:
Clean boats, trailers and equipment whenever you remove your boat from the water.
Drain live wells, bilges and all water from boats before moving your boat to a different water body.
Dry boats and equipment.
Dispose of unwanted bait in the trash.
For more resources about invasive species in Michigan, including classroom resources, check out https://www.michigan.gov/invasives/.