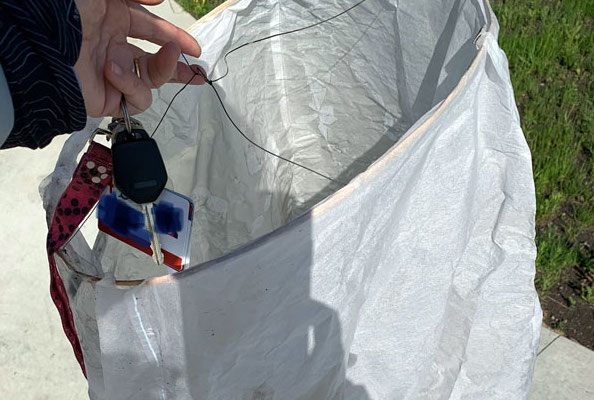 Does any this sound familiar?
Celebrating a graduate with a bouquet of balloons
Having a water balloon fight on the beach with cousins
Commemorating a vacation by sending up floating lanterns
Many seemingly harmless summer pastimes involve the use of items that may end up harmful for our waterways. Already this summer I've found the remnants of plastic packaging, paper lanterns and fireworks in Wetlands County Park. In addition to being unsightly, expensive, and wasteful, these items can break down into smaller particles, creating microplastic contamination. They can harm or kill wildlife who ingest or become entangled in them.
Summer months means increased use of our waterways, from the sparkling shores of Lake Huron to our shaded inland rivers. People from all over the state come to visit one of our eight Great Lakes beaches, paddle one of our seventeen water trails and picnic in our parks.
According to the Alliance for the Great Lakes, 22 million pounds of plastic enter the Great Lakes every year and over 80% of the litter found on Great Lakes beaches is plastic pollution!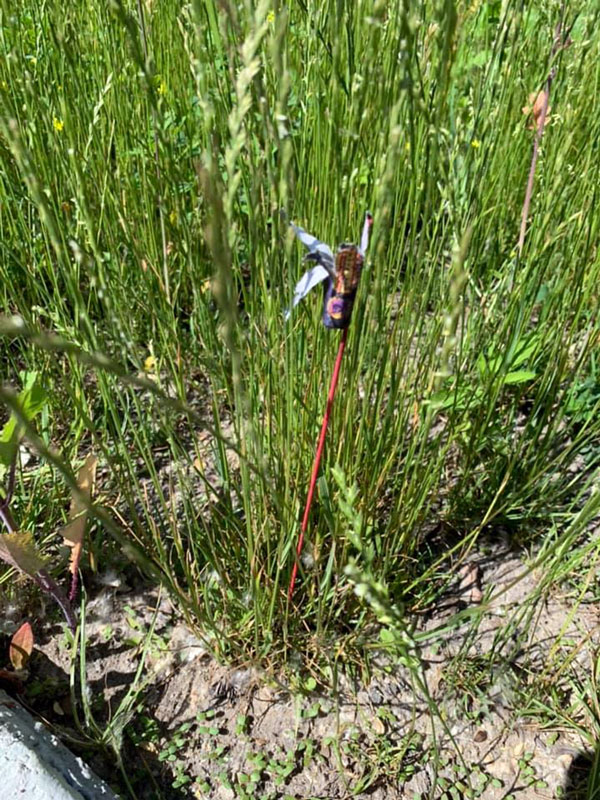 Here's what my family does to #keepitclean during the summer:
Invest in a stainless steel, insulated, reusable water bottle. The municipal tap water in St. Clair County comes from the St. Clair River and is safe to sip. You can purchase a Friends of the St. Clair River water bottle from our website.
Pack in, pack out! If you must dispose of trash away from home, find a trash can with a lid. Lidded trash cans help ensure trash stays in the container. If there are no lidded trash cans available or the trash cans are full, don't just pile your trash on top or let it fall to the ground and blow around.
Pack a trash free picnic. Use reusable containers made of stainless steel or silicone if possible. Consider packing foods that don't require utensils. For more tips about packing a trash-free picnic check out this link. You can find instructions to make your own beeswax wrap!
If you must use disposable products, use paper cups and plates and look for utensils made of sustainable materials like bamboo or biodegradable plastic.
Avoid balloons when decorating for your summer celebrations. Instead use flags, streamers, inflatables or pinwheels. For more ideas, check out Balloons Blow.
Everyone loves a water battle! Instead of water balloons, consider items that are reusable and don't generate trash. Try sponges, water squirters, spray bottles, or hoses. You can even buy or make reusable water balloons!
So, why do my family and I care about plastic pollution? Plastic never goes away. When a plastic shovel gets left on the beach or a straw doesn't stay in the garbage can, it breaks down over time or decomposes into smaller and smaller pieces called microplastics. Fish and other animals consume these microplastics, either directly or by consuming prey species that have been eating microplastics. We could end up consuming these microplastics in the fish we eat.
Now you know what I do to #keepitclean because a clean river is a fun river! What steps will you take this summer to #keepitclean?