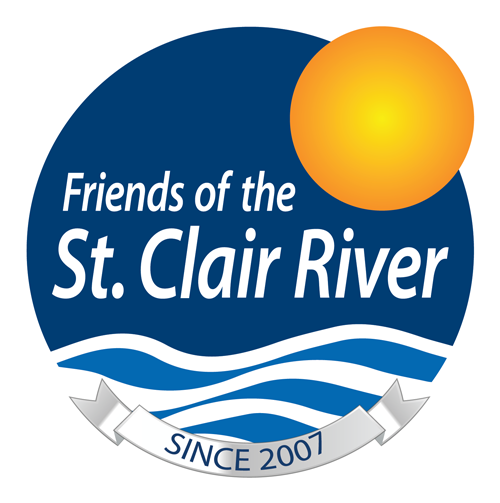 If you've lived in or visited the Great Lakes, you've probably encountered, or possibly even wrestled with, one or more invasive species. Invasive species are aggressively spreading, exotic plants and wildlife which are harmful to our economy, our environment, or our health, sometimes impacting all three. Not every species will become invasive once released, and it can take many years to find out if it will cause harm in its new location.
How did they get here?
We brought them here! Or at least, many of our ancestors did. European settlers brought thousands of plant species as food crops, medicine and as ornamentals, and brought pets and livestock with them from their home countries. Some invaders hitchhiked on packing materials or in ballast water aboard ships. While these pathways of introduction have slowed, we still see evidence of exotic organisms being introduced into our environment when a bait bucket is dumped, a foreign species is planted in our gardens, firewood is moved from one place to another, or an unwanted pet is released.
Why are invasive species a problem?
When non-native species are introduced into a native ecosystem, they generally don't bring with them their natural enemies that help keep them in check. This means they reproduce rapidly and outcompete our native species. It's expensive and difficult to manage invasive species once they are established, and this is one reason why we are watchdogs for preventing new introductions.
What invasive species do we have around here?
Eurasian Phragmites, a 12' towering grass, is a notorious example of an invasive species that is currently wreaking havoc in the Lake St. Clair watershed. It can block the view of our beautiful waterfront vistas, make it impossible for a kayak or a turtle to navigate our shorelines, and create blind corners at intersections. Zebra and Quagga Mussels, Japanese Knotweed, and Eurasian Watermilfoil are among the other infamous invaders in our local ecosystems. We are on high alert for Red Swamp Crayfish and Wild Parsnip infestations. Asian Carp are striking fear into the hearts of many a lake-lover as they have been detected in and around the Great Lakes. The state of Michigan keeps an updated "watch list" for new invasive species at www.michigan.gov/invasives.
When do we take action on invasive species?
Each season offers opportunities to deploy defenses against several invaders. We know that fall and winter are the ideal time to manage woody invasive species such as Japanese Barberry, Autumn Olive and Oriental Bittersweet. We attack early bloomers such as Garlic Mustard and Dame's Rocket in the spring. Summer and fall are the best time to control Eurasian Phragmites and many other invasive plant species.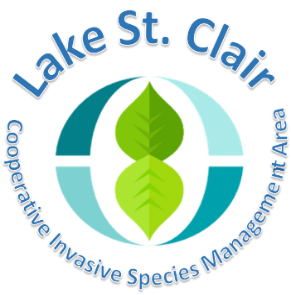 Who can help with invasive species challenges?
You can! Come alongside us as we work with experienced organizations like Six Rivers Land Conservancy and Lake St. Clair Cooperative Invasive Species Management Area (CISMA). We deliver year-round trainings, stewardship and treatments throughout St. Clair and Macomb counties. These regional efforts, funded by the Michigan Invasive Species Grant Program, help us provide invasive species prevention, identification, control, and ultimately, restoration to your property, neighborhood and community.
Identify it
The "Seek" app by iNaturalist is a simple, free smartphone app you can use to identify and learn about the native and non-native plants and animals around you. Get started using Seek with our video introduction.
Report it
Report invasive species, especially those on Michigan's watch list, to the Midwest Invasive Species Information Network (MISIN). Reporting invasive species makes it possible for agencies to manage invasive species issues before they get out of hand.
Keep it clean
Clean your vehicles, pets, clothing and gear before moving from one place to another to prevent introducing or spreading exotic species. Purchase Michigan native plant species. Look for landscape alternatives to invasive species at the new Woody Invasives of the Great Lakes (WIGL) Collaborative. Never release exotic plants or animals into the wild. Learn more about Michigan's Reduce Invasive Pet and Plant Escapes (RIPPLE) initiative.
Have fun with it
Spread the word, not the problem! Enjoy the outdoors responsibly and stop invasive species in your tracks with the Play, Clean Go campaign. Become a kayak activist with the MI Paddle Stewards online invasive species training class.
Join us
Sign up for our free, weekly e-newsletter to see all the ways we show love to the St. Clair River and its watersheds. Get your hands in the dirt and boots on the ground at our Native Tree planting on Saturday, October 17, 2020 from 9 a.m.-12 p.m at the Blue Water River Walk in Port Huron. Sponsored by DTE Foundation and ReLeaf Michigan. Join our Early Detection and Distribution Mapping System (EDDMapS) team to learn how we're using this free, web-based software to help manage land in the Blue Water area.
For more information, reach out to us at www.scriver.org or stewardship@scriver.org.
_______________________________________________