Cultivation of Health & Happiness Through Gardening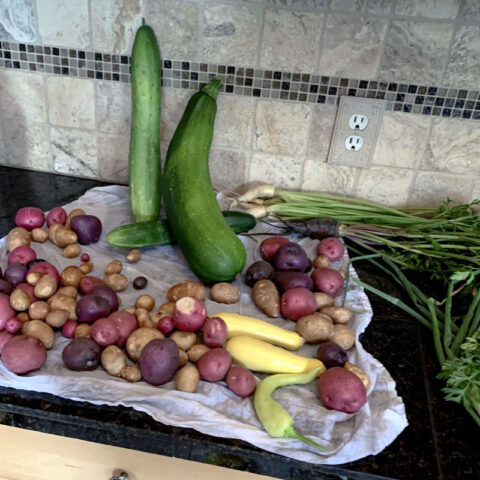 By: Sam Curley, Friends of the St. Clair River, Intern
In whatever way I possibly can, nothing makes me feel better than connecting with nature and feeling one with the Earth. My all-time favorite way to do this and participate in the cycle of life is gardening.
Growing up in Marine City with a backyard big enough to only fit a small fire-pit and flower garden along the fence, it was difficult to bring my hobby into fruition. Nevertheless, year after year since 2017, my mom and I's thumbs have become increasingly greener. In pursuit of more gardening power, we built two raised beds at the back of the driveway to have vegetable space.
Now in 2022, we have nearly all our space maxed out and have learned not to over-plant and crowd things together. Increasing our gardening skills and knowledge side-by-side has been one of the best ways I've bonded with my mom. We also started composting; recycling food scraps into nutrients and fertilizer for the plants. This helps us live more sustainably and lessen the weekly trash load.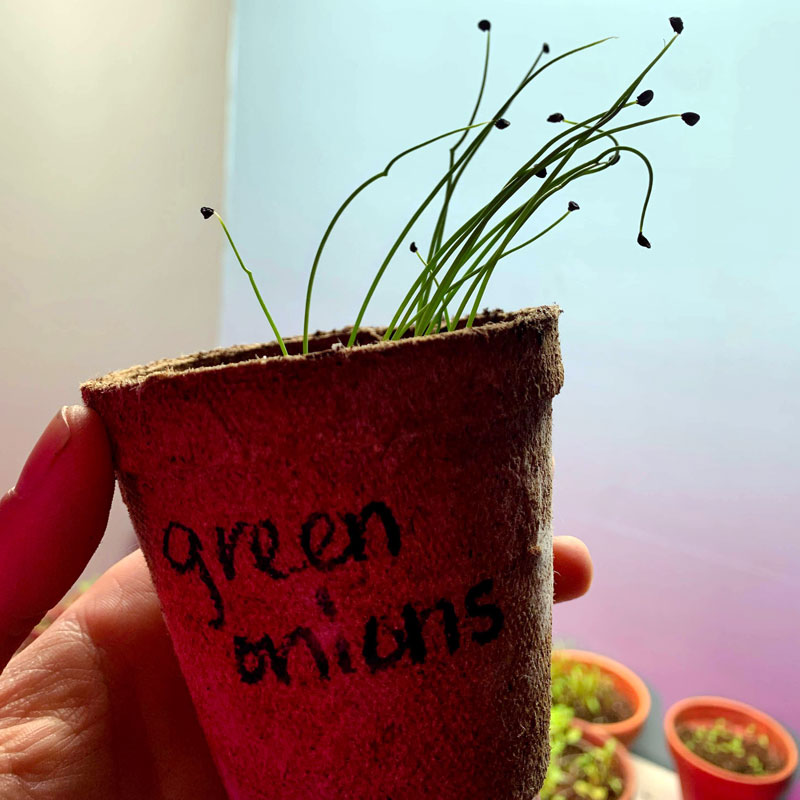 My favorite thing about gardening is enjoying the fruits of my labor and being able to eat more organically. The energy I put into caring for the plants pays off more and more with every beautiful flower bloom and every tasty snack I get in return. In addition, nothing beats the taste of something freshly picked off a plant, compared to buying old produce at the store.
No matter how big or small, gardening on any level boasts an array of mental and physical health benefits that everyone can use. Gardening is good exercise, is a positive anxiety/stress reliever, boosts the immune system (microbes in the soil are tiny but powerful!), boosts air quality indoors and outdoors, it's good for the environment including pollinators, and it provides food and medicine along with crafting supplies. On top of that, it really pays off to delve into the great wealth of knowledge that plants have to offer. The list of reasons why you should try gardening goes on and on. There are plenty of resources online to find more information about its benefits and how to get yourself started.
There's something really special about planting seeds and bringing things to life. Watering them daily and nurturing them to good health is a win-win, bestowing good health upon yourself as well. Watching the butterflies and bees take pollen from flowers that I planted makes me feel warm and fuzzy inside. Wholesome feelings like these are what makes me want to share my love of gardening with everyone.
It is truly an all-inclusive & all ages' activity. It's never too late to join in on the fun. Not only will it bring you closer to nature but also it works great for getting closer to the ones you love, planting together or gifting fresh produce. So make the most of unused yard space or simply get some houseplants to freshen up your interior atmosphere in the pursuit of health and smiles!
Sam Curley is an intern with Friends of the St Clair River, as well as an undergraduate forestry student at Michigan Technological University. Sam was raised in Marine City and has a passion for environmental preservation, education, & stewardship.