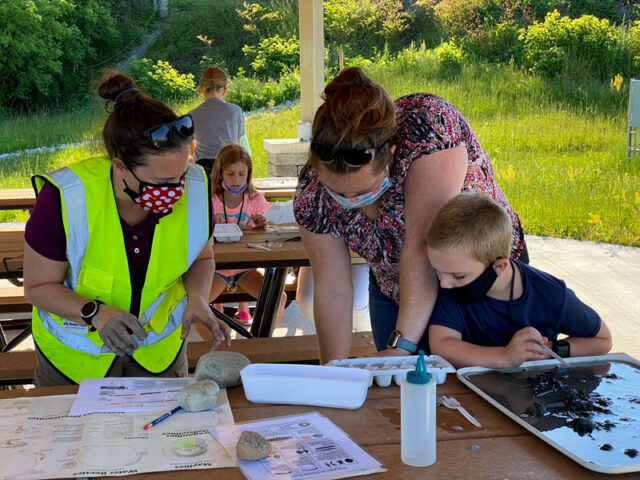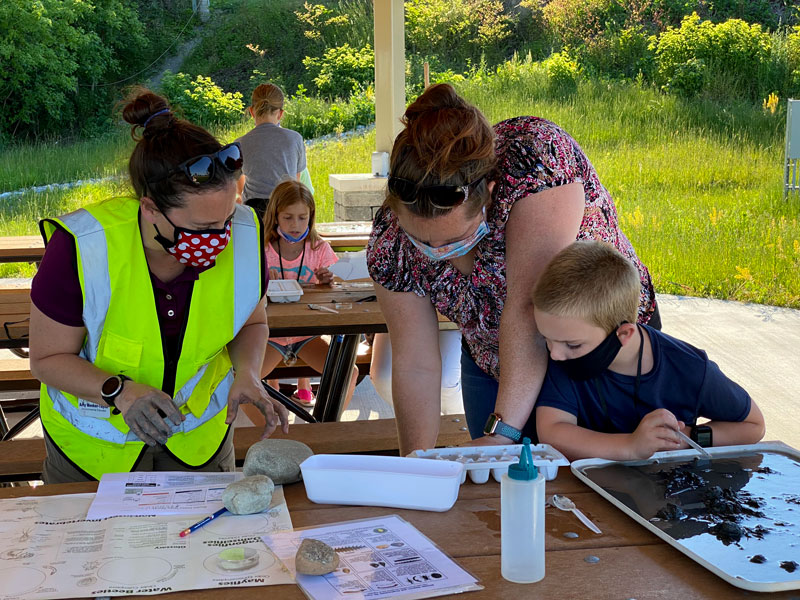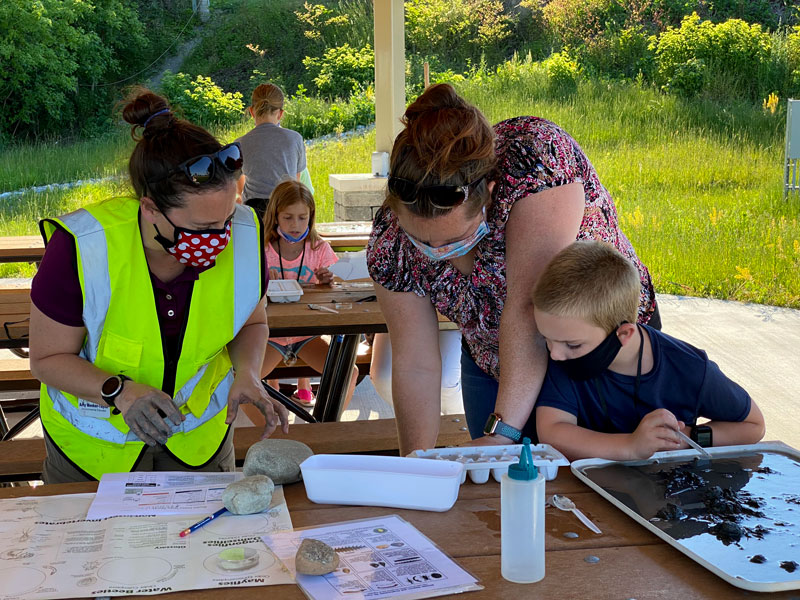 This Thanksgiving, I've got a lot to be thankful for, and a lot of work to do!
As Friends of the St. Clair River's Environmental Educator, I had big plans for 2020 (I'm willing to bet you did, too.) Friends of the St. Clair River was in the middle of Sturgeon Science School, a program that I started, nurtured and grew over the past seven years and now reaches 700 fifth grade students each year. Friends had just received a grant to enhance programs on the Huron Lady II with hands-on watershed education. After piloting a small group of youth stewards with the Port Huron Recreation Department in the summer of 2019, Friends was ready to expand the program in 2020.
And then the world came to a screeching halt. I taught my final classroom program of 2020 on Friday, March 13 but I didn't know that at the time. Optimistically, I assumed we would return after Spring Break and pick up where we left off. It quickly became clear that our organization and our community of learners was going to have to pivot.
So begins my list of things that I am thankful for as 2020 comes to a close:
I am thankful for teachers, who in the midst of chaos still got the message out about the Friends Sturgeon Stories art contest. Our modified community edition of Sturgeon Stories raised $400 for future Sturgeon School programs.
I am thankful for the Michigan Association of Environmental Professionals (MAEP) for allowing us to use the grant funds originally earmarked for onboard Huron Lady II watershed education to create Mission: WET, a family-friendly program meant to close gaps that Friends of the St. Clair River could not fill with in-person programs in the summer. Mission: WET provided 20 families with tools and resources to explore watersheds as a family.
I am thankful for the Port Huron Recreation Department for challenging us to create programs that kept our citizens engaged. The Nature Around Us video series and the Watershed Challenge were created to fill a need for both of our organizations and helped us reach a new audience.
I am thankful for people who still wanted to learn, explore, and change.
And now the work begins. Friends of the St. Clair River again has big plans for 2021. In fact, we are prepared with plan A, plan B and even plan C. I will continue to share the message about Lake Sturgeon with local fifth grade students, even if it looks different. I will continue to facilitate watershed education programs for St. Clair County residents. Things may never look like they once did, and yet I am thankful to have the opportunity to make them better than before.
2020 has challenged us as an organization to think differently about how we fulfill our mission and I am thankful that we all rose to the challenge.